Leadership
Manuel Chinea
Board Chair
Manuel is an Executive Vice President of Popular Inc, a leading financial institution with $52 billion in assets and operations in Puerto Rico, the United States mainland and the Caribbean. He is based in New York and serves as Chief Operating Officer of Popular Bank, Popular Inc's $10 billion banking subsidiary in the U.S. mainland with operations in NY, NJ and FL. In that capacity, he oversees all operations and business activities for Popular Bank.
Manuel has worked at Popular for over 30 years and has held leading roles in the areas of marketing, sales, product management, consumer lending, insurance, investments, retail operations and business banking. Prior to his current role as Chief Operating Officer, Manuel served as Chief Marketing Officer and Head of Retail Banking Operations.
For over two decades, Manuel has been an active member and officer of several marketing, credit, treasury management and not-for-profit organizations, and he currently serves as Board Chair of the Hispanic Federation and board member of Junior Achievement of New York. Manuel received a bachelor's degree from the University of Maryland, and an M.B.A. from the University of Michigan.
For more information, contact Celina Cruz, Special Assistant to the President.
Frankie Miranda
President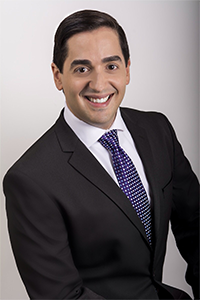 Frankie Miranda is the President and CEO of the Hispanic Federation (HF), the nation's premier Latino non-profit membership organization. He is a well-respected leader with critical knowledge of the challenges and opportunities facing the Latino community in the 21st century.
Frankie served in various capacities at the Federation since 2006, including Assistant Vice President of Communications, Vice President for External Affairs, Senior Vice President, and most recently, Executive Vice President. In these roles, he managed the Federation's operation and expansion initiatives and oversaw the annual gala, which under his leadership now raises more than $2.7 million annually.
Among his many accomplishments, Frankie successfully managed the Federation's expansion into Florida and Puerto Rico, creating a vision and mission for the organization's civic engagement and mobilization work in Florida and the immediate and long-term disaster assistance strategy for Puerto Rico. His work is creating powerful change for the communities and partners in these two communities.
Earlier in his career, Frankie held several senior management positions in the communications industry, including Director of Communications for the New York DMA TV stations WXTV, Univision 41 and WFUT UniMas 68; Deputy Press Secretary for Spanish Language Media for the Hillary Clinton U.S. Senate campaign in 2000, and Fernando Ferrer's NYC Mayoral campaign in 2001.
Frankie holds a BA in Political Science from the University of Puerto Rico and a MA degree in Performance Studies from New York University. He resides in Queens with his husband Ricardo and cat Valentina.
For more information, contact Celina Cruz, Special Assistant to the President.